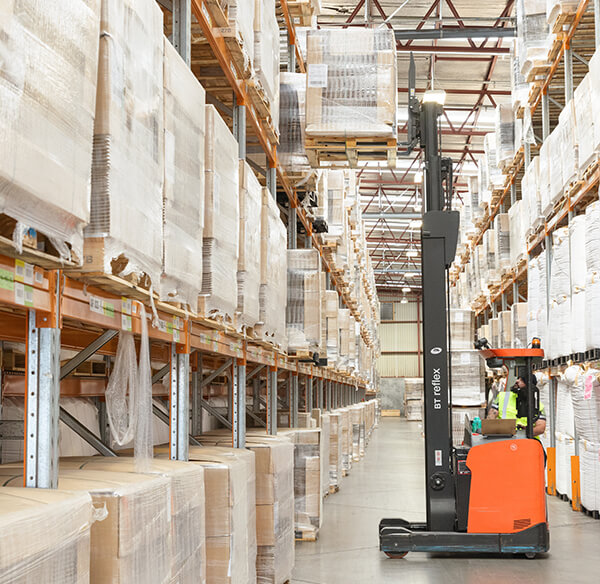 Nationwide warehousing & 3PL
We have over 100,000m2 of modern and ambient dry store warehousing across the country. We store and handle a wide variety of products including food, food ingredients, agriculture chemicals, packaging, timber and fertilisers.
Fully integrated 3PL services are currently offered in Tauranga, Hastings, Palmerston North, and Wellington. We also partner in Auckland and Christchurch to offer a one stop end-to-end logistics service including container transport and handling, devanning, storage and 3PL services including order picking, linehaul, cross-docking, and metro delivery.
We also manage order fulfilment where we can store, pick, pack and dispatch. This service is suitable for online businesses, importers, or those after third party logistics.


Palletised goods, timber packets, paper reels plus more.



Dispatch and distribution to retail including FMCG, Rural, and DIY.


Full suite of 3PL services.

Pick and pack and ecommerce fulfilment services.

WMS, Eroad depot and e-commerce.


Clean, dry and pest free.




Warehouse management software.

Pulp paper and packaging service.

Container loading/unloading.

Stretch wrap using a pallet wrapping machine.
A family-owned freight and logistics company, we have the resources to flex with your needs and the nationwide reach to be where you need.
Hear it firsthand
"We live by being passionate and doing things right. We do the right thing for the integrity of the product, making sure we maintain compliance and monitoring. We have a very patient and resilient view to challenging situations."
Stewart Taylor
National Business Development Manager Warehousing and Logistics
Hear it firsthand
"Their values are aligned with ours, it's an honest partnership. They're willing to work together to solve any issues. Booth's offer wrap-around support and there is a genuine feeling that they actually care."
Rebecca Fergus
Iplex Pipelines
SUPPORT OFFICE
2 – 12 Makomako Road
Palmerston North 4414
Tell us what you're looking for and we'll get back to you with how we can help.
Reach out with any enquiries, questions or feedback, we're always happy to hear.